DPFD – Davis Park Fire Department
( Fire & Medical Emergency call #911 )


Davis Park Fire Department 
Davis Park, Fire Island
PO Box 913
Patchogue, NY 11772
Fire House Phone # (non-emergency call: 1.631.597.6024
Fax #: 1.631.597.2060

 eMail: info@davisparkfd.org  /  Website: www.davisparkfd.org
June 2019:
Letter from the Davis Park Association to the DP Fire Department expressing thanks for generous donation
and ongoing efforts to support the DP community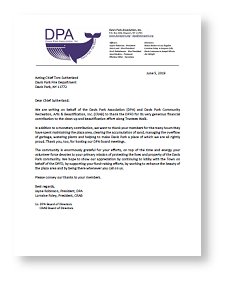 Location: Davis Park Firehouse is on Trustee Walk, Davis Park, NY

---
Davis Park Fire District
Meeting Schedule
The Board of Fire Commissioners meets monthly to conduct the business of the Fire District. The following schedule is provided for your convenience. All meetings are open to the public. Meetings are held on Saturday except for July, which is the Tuesday of the annual election. Please check before attending a meeting to make sure that there hasn't been a last minute rescheduling due to extenuating circumstances or a change in location.
Our Volunteer Fire Department is well-equipped and well-trained, however our houses are close to one another, constructed of wood, and are not near paved roads. Getting fire fighters and equipment to a fire is time consuming and the fire can spread quickly. All are urged to be conscious of anything that might be a fire threat. Keep barbeques away from your house, and don't throw hot coals over the deck! Be sure you have a fire extinguisher and a charged garden hose handy. Know where they are and how to use them.
---
Open Fires on Beach
Fire Island National Seashore (FINS) is composed of several vegetation zones capable of sustaining fires. For this reason, open fires are strictly prohibited anywhere within the FINS boundaries.
Barbequing is permitted only in the park's designated picnic areas where grills have been provided. Never leave a grill unattended and be sure to fully extinguish coals before leaving the picnic area.
Fires are not permitted on the beach.
Prevention is the best defense against fire. If smoke or other indications of a fire are present, move to a safe location and report to a ranger as soon as possible or call 911.
---

 Questions? … Contact:  dpa@davispark.org