Davis Park Association – 2023 Membership
February 2023 – Dear Friends and Neighbors: It's time to join the DPA for 2023, and sign up for Damminix Thermacell Tick Tube treatments. Please show your appreciation for the tireless work of your DPA Board and volunteers by becoming a DPA Member ( $75.00 ) Provide your email and stay current on beach news throughout the year.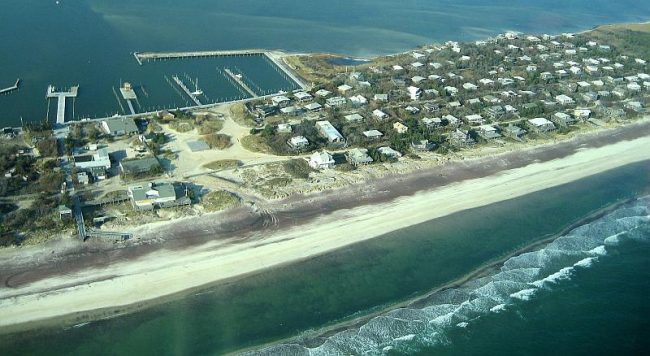 Please also give generously to our various community-enhancing endeavors. NEW – Pay using ZELLE – or -Mail your completed form and check(s) to: DPA Inc., 553 Wandering Woods Way, Ponte Vedra, FL 32081
Homeowners are encouraged to join the DPA
Membership is renewed annually each Spring
Members receive periodic emails covering, news, updates, community events and activities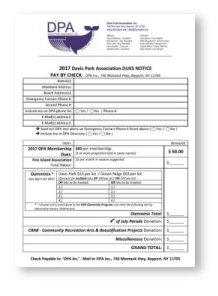 Homeowners …includes: Membership Dues Damminix FINS Fund Raiser CRAB Donations
NEW – Pay using ZELLE
– or -MAIL CHECKS TO: DPA Inc., 553 Wandering Woods Way, Ponte Vedra, FL 32081
<< NOT FOR HOMEOWNERS >>
Renters, Boaters, and Other Friends of Davis Park: Become an Associate Member of the DPA.
Stay current on beach news. Attend DPA member meetings (refreshments and door prizes). Make your views known.
Support the work of the DPA Annual dues $25.00
<< NOT FOR HOMEOWNERS >> DPA-2023-AssociateMemberFORM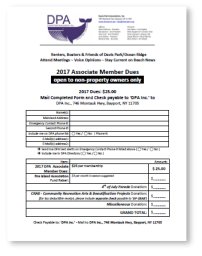 NEW – Pay using ZELLE
-or -MAIL CHECKS TO: DPA Inc., 553 Wandering Woods Way, Ponte Vedra, FL 32081
Davis Park Association – DPA Efforts
Beach erosion, maintenance, and renourishment projects managed by our Erosion Control District 'ECD'
Insect Control Efforts [ Damminix Program, Mosquito Magnet Program, and logistics support to Suffolk County Vector Control; weekly ground spraying ]
Walk Repair
Beautification and Beach Clean-ups (coordinated with #unlitter URL)
Walk Liaisons
The Davis Park Association represents the interests of Davis Park – Ocean Ridge homeowners and residents and sponsors a variety of social and civic events. The DPA works with Town, County, State and Federal officials on erosion control, boardwalks, mosquitoes, West Nile, environmental assessments, and driving regulations, to highlight a few of the areas we are working on in an effort to make everyone's summer a bit better. Volunteers are attending meetings at many government levels so that a Davis Park voice is heard before a regulation or law is created. DPA volunteers also work on community beautification and other projects, run a variety of community events and serve as community liaisons. Your support of DPA is thanks to volunteers and will ensure a better community for summers to come.
Davis Park Association– DPA Newsletters  
Paid DPA members (homeowners and associate members) receive periodic newsletters (via eMail) covering information, updates and announcements relevant to projects and issues facing the Davis Park / Ocean Ridge and Fire Island Communities.
NOTE to AOL email users: xxxx@aol.com : There may be some 

AOL

 contacts whom are not receiving DPA emails.
DPA members are using an older version of 

AOL

 Desktop (6.0 or lower)   
If you are using an AOL email address, you may need to perform the following task:

Start your 

AOL

 Desktop and log into your account and go to Mail Controls
Once in Mail Controls, go to People and Places
Then select the option Allow email from all 

AOL

 members, email addresses, and domains

Finally type in '

bmsend.com' in the box and click add.

This will add all 

our eMail

 servers as a safe sender and allow emails to be sent to you.

Questions? … Contact:  dpa@davispark.org